Dr. Calkwood and Team at MN Center for MS Relocating to Work with Midwest Immunology
We Are Midwest Immunology
Our clinicians specialize in diagnosing and creating treatment plans for immune deficiency disorders. We understand that you've spent months — if not years — searching for the answers you need to treat your loved ones. That's why we provide a careful diagnostic approach to prepare you for the next chapter of your healthcare journey. Our caring and diligent staff believes you shouldn't be held back by a weak immune system, which is why we create treatment plans that guide you through this process.
Learn About Our Mission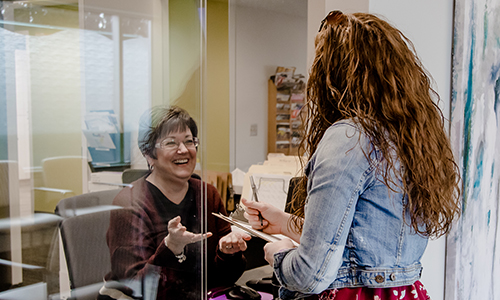 Our Immunology Treatment Services
Lab Evaluations
We'll take blood samples and conduct tests to determine if certain parts of your immune system may have a deficiency. This helps us to make a diagnosis.
Crafting Treatment Plans
If specific parts of your immune system are compromised, we'll create a flexible treatment plan that helps target the issue. And, we'll adjust your plan as needed.
Teleconsultations
Our expert clinicians are available to provide either in-person or telehealth visits as part of your plan. Our flexible services help you to get the care you need — from anywhere.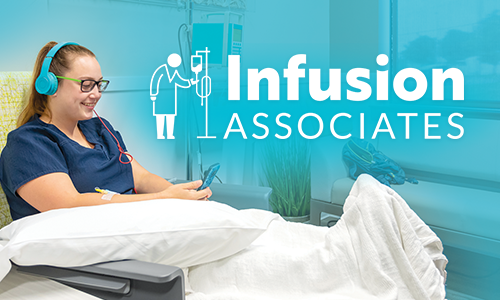 Bringing Comfort to Infusion Therapy
Depending on your diagnosis, infusion therapy may be part of your immunology treatment plan. For some patients, it offers an effective way to receive medication for immediate and long-lasting relief. If you and your clinician decide that this treatment is right for you, then Infusion Associates is conveniently located in the same building. Our sister company, Infusion Associates is an infusion treatment center committed to providing medicine in a comfortable and clean environment.
Visit InfusionAssociates.com to learn more.
Ready to begin your next chapter?